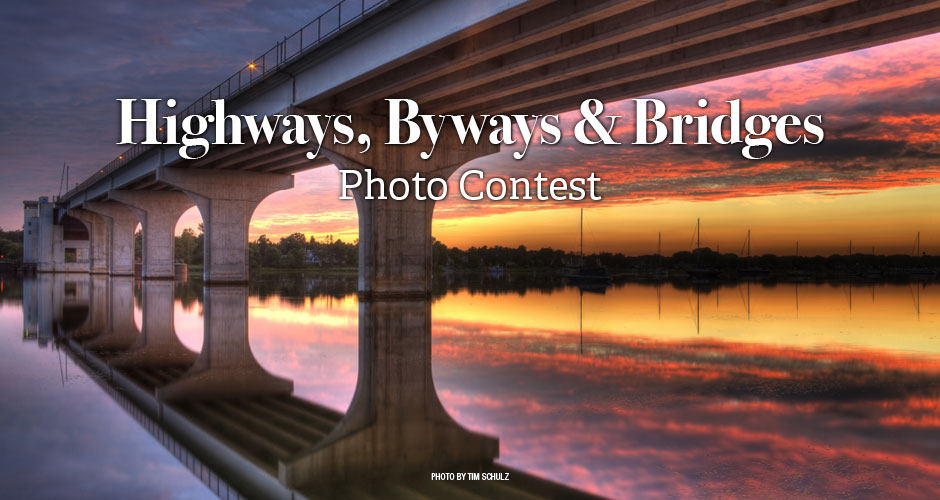 Highways, Byways & Bridges
Back to challenges
Door County is fortunate to have some breathtaking scenery, be it along one of our main thoroughfares, one of our picturesque byways or one of the three bridges in Sturgeon Bay that connects northern Door County with the rest of Wisconsin and beyond. This challenge is in search of photos that showcase Door County's highways, byways and bridges. Upload your best photos, then rate photos to help choose this month's photo challenge winner!
Challenge over, that's a wrap folks! We ended up with 183 photos and 5,842 votes
Here's a random sampling of some of the more popular submissions. You can view all challenge submissions by their entry date using the Recent submissions tab above.